Pre-School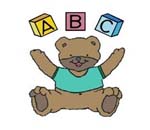 The pre-school provides facilities to care and education for up to 38 children aged from 2 to 5 yrs during the hours of 08:45am – 15:15pm Monday to Friday, during term times and also incorporates a lunch club.
We have spaces available from September 2017
The pre-school is able to offer 30 hours from September and 15 hours free early years funding to all those eligible 2,3 and 4 year olds, for more information about this please contact us or click on the link
www.suffolk.gov.uk/education-and-careers/early-years-and-childcare/information-and-guidance-for-parents/suffolk-families-information-service-2
Is your child eligible for the free 30 hours childcare from September?  Click on the link to find out:  www.childcarechoices.gov.uk  If they are eligible come and have a word with us.
Early Years Pupil Premium (EYPP):  Where ABC has received this funding, we have provided insetting training to up skill our staff to support the children.  We have also purchased additional resource for parents, such as the  'What to expect and when?' booklet.  Providing an additional member of staff to working with the children in small groups.   We have also been able to support eligible parent with the cost of trips and outings.   If you believe that your child is entitled to EYPP please click on the link below:
www.myearlylearning.co.uk/EarlyYears/About
Breakfast Club:
Pre-school Children over the age of three are more than welcome to attend the Breakfast Club. Operating Monday to Friday from 8am
Do not forget to  name all your child's clothing, footwear, bags and lunch boxes.
You can also follow us on Facebook
Please click here for a copy of: ABC Prospectus 2017-2018 There is a registration form attached.
Latest Newsletter
Term Dates for Parents and Children 2017/2018
Autumn 2017
Thursday 7th September – Wednesday 20th December
½ term Monday 23rd to Friday 27th October
Spring 2018
Friday 5th January – Thursday 29th March
½ term Monday 12th to Friday 16th February
Summer 2018
Monday 16th April – Friday 20th July
½ term Monday 28th May – Friday 1st June